Pam Stone has lived most of her life in Albury Wodonga, the twin cities that straddle the Murray River between Victoria and New South Wales. Pam's parents John Gerald aka 'Div' Devine and Irene Beatrice aka Renee Sandiford married in Melbourne on 21 April 1928 in the Rites of the Catholic Church. Her father was described as a postal clerk living at 13 York Street St. Kilda aged 25 years. Her mother's occupation was given as home duties living at 157 Hereford Road Albert Park aged 18 years. It is not known whether the young couple started married life in Melbourne or were transferred elsewhere by the Postal Service. Pam was born in Swan Hill on 22 January 1929 and by 1931 the family were living in Mildura on the corner of Madden Avenue and 11th Street. Pam's birth in Swan Hill may have resulted in Renee returning home to her mother Nana Sandiford to have the baby.
Pam's early years were spent in Mildura, Melbourne and Swan Hill punctuated by visits to Ballarat to stay with her paternal grandmother Teresa aka Grandma Devine (nee Schofield). Her father Gerald had joined the postal service at age 15 in 1917 and at the time of Pam's birth had been in the service for some 14 years. Gerald was born in Ballarat East on 2 December 1902 and went to the local Catholic School in the Parish of St. Alypius and St. Patrick's Christian Brothers College Ballarat. He was an only child, and an infant sister (Eileen Mary Teresa) predeceased him on 23 February 1903. His father Thomas aka Tom Devine had left the family home by 1907 thereabouts and moved to San Francisco where he died on 19 January 1953.
On the maternal side Pam's grandparents William John aka Poppy Sandiford and Mary Muriel aka Nana Sandiford nee Gorman (O'Gorman) were residing in Swan Hill and between them had lived their respective lives in the region – Coleraine, Chetwynd, Harrow, Warrnambool and Sea Lake. In Pam's early childhood Poppy or Bill was also known as a local blacksmith until his shop burnt down. Nana Sandiford ran the Underground Cafe on the main street of Swan Hill. The town and surrounding district were home at various times to other siblings of Bill Sandiford including by marriage to the Dowling family. Pam in her early childhood was surrounded by an extensive extended family. Pam's sister Shirley was born in Swan Hill on 1 February 1933 - Pam was 4 at the time. There is no record of the family living in Swan Hill and it may be that Renee again returned home to have the baby. Shirley lost her sight as an infant shortly after birth which required trips to the Royal Institute for the Blind in St. Kilda Melbourne Road. By 1936 the family was living at 160 Ballarat Road Footscray North. The infant Shirley was resident at the Institute by this stage and if the family wished to maintain regular contact they needed to be in Melbourne. The family moved to Footscray and lived in proximity to Bill's sister Gertrude Adelaide aka Auntie Gert Wilkinson (nee Sandiford) and Edward Ellis aka Uncle Fred Wilkinson also residing in Footscray. Pam recalls spending extended periods with Auntie Gert and Uncle Fred when not visiting Grandma Devine in Ballarat or Nana Sandiford in Swan Hill. Gerald continued in the employ of the Postal Service and was ultimately sent to the Malvern Post Office as an Assistant Postal Clerk. By 1936 the family was living at 24 Royal Crescent Armidale in Melbourne's eastern suburbs. Circumstances resulted in Gerald leaving the postal service in early 1936 after 18 years of service and the family moved back to Footscray North at 20 Geelong Road.
On 3 March 1938 Pam's younger sister Teresa aka Terry Devine was born in Melbourne. Pam was 9 at the time. Shirley remained a boarder at the Royal Institute for the Blind. Sometime thereafter the family moved to 59 Donald Street Prahran. It was during this time that Gerald gained employment with General Motors as a store-man later foreman and line manager first at Fishermen's Bend (located within Port Melbourne) and later at the General Motors Factory in Dandenong. They were to remain at the Prahran address for the remainder of Pam's time at home before later moving to the corner of Fintonia Avenue and the Princes Highway Noble Park in outer Melbourne. When Gerald retired he and Renee moved back to Swan Hill where both passed away in 1975 within a fortnight of each other. Pam attended the local parish school in Prahran before winning a scholarship to Windsor Convent to commence her secondary studies. Pam left school at 15 years and worked in various Melbourne fashion houses variously as a messenger, clerk and secretary before meeting Les Stone in about 1947 through the Catholic Club.
Active in the Kew Catholic Youth Organisation Pam attended dances run by the Catholic Church at Manresa Hall. Les was swept off his feet by the very attractive vivacious Pam who knew more about the world than Les a former Christian Brother. Les had joined the 'monks' at the age of 15 years and lived a cloistered existence up until he left the monastery in 1946. On 18 April 1949 aged 20 years Pam married Les at St. Patrick's Cathedral Melbourne.
As a former Christian Brother who had joined the Victorian Education Department notwithstanding he had trained as a Catholic teacher, he had been required to retrain for the State system. On graduating from Melbourne Teachers College Les was posted to a one-teacher school at Tahara SS near Hamilton in Western Victoria. The couple started their married life in the most difficult of circumstances. Les at age 29 and 10 years Pam's senior had no savings or assets. His family in Collingwood were poor and of little means. Promises of a school house at Tahara were not honoured and the couple were forced into boarding with the School Council Chairman which proved a miserable experience. Further disruption occurred when the Tahara SS was closed and the students and Les were bused to Merino SS daily from 23 November 1949 onwards. Later the couple would share accommodation with a soldier settler Bob Sparks aka 'Sparkie'. Soldier settlers (World War II veterans allocated rural allotments from a grateful Nation) lived 'rough'. Pam described Bob as one of the most colourful men she has ever met especially when he arrived home drunk from a day in Hamilton. They had one old copper bath between them which they shared - Pam first, Les second and Sparkie last as the water was so scarce. Their new shared residence had a rammed earth floor, a Coolgardie safe (a non-electric fridge developed on the Eastern Goldfields of Western Australia in about 1815 that worked on the principle of evaporation) and scant furnishings. The new couple supplemented Les's meagre wage by hunting rabbits. Pam and Les purchased a couple of ferrets and a whippet dog and spent weekends roaming the countryside in pursuit of Australia's national pest, the rabbit. Their only social outings were with the local farmers and depending on whether they were farmers or graziers (described by Les as the 'squattocracy' of the Western District) they were left in no doubt as to their station in life. In 1950 Les was transferred to Derby SS near Bendigo. This school had a residence and family members who were able to visit from Melbourne. The couple's first child Shane Leslie Stone was born on 25 September 1950 at the Bendigo Base Hospital.
Part way through 1951 Les was transferred to Cornishtown SS, midway between Chiltern and Rutherglen in North East Victoria where the couple remained until 1956. There was a school residence and family members travelled from Melbourne to visit the young family. Pam's sisters Shirley and Terry were regular visitors. Shirley stayed in Cornishtown for an extended period to help with Pam's convalescence after she contracted hepatitis and to look after her Godson Shane. During his mother's convalescence, the toddler Shane forged a special relationship with a local farmer and his family the Curtains. Bill and Julie Curtain and two sons Kevin and Mick. Julie and Bill owned a property nearby called 'Home Bush' off Curtin's Lane (no relation), that abutted the Chiltern Forest teeming with wildlife. Julie had previously been a relief teacher at the Cornishtown School and would ultimately follow Les as the last teacher in charge before the closure of the school in 1957. Shane was particularly close to Bill and Julie and took every opportunity to visit and stay over at the farm. Both would remain close to Shane throughout his life and in time become the Godparents to Pam and Les's second son Terry. Many enduring friendships were established with locals including the legendary Mrs Keirath of Chiltern, and the Melville, Shelley, Begley, Gillman and Fuge families.
In 1956 Les was transferred to Wodonga on the border with New South Wales. Pam recalls not liking Wodonga, a railhead and home to one of the largest saleyards in Australia. Pam would later describe her initial feelings about arriving in Wodonga which gave way to a commitment and dedication that took her all the way to the top as Mayor of the City 30 years on. Les was assigned to Ariel Street SS and rented accommodation was found in the new Victorian Housing Commission estate at 225 Lawrence Street. The family also took a step that no Stone had ever done before - they purchased their house in 1956. After a great deal of hand wringing and 'what if' Les and Pam put down a deposit on their Victorian Housing Commission house.
There is little doubt that Pam was the driving force behind this decision. Les subscribed to the view that you didn't buy something until you had saved for it. They were among the first in the neighbourhood to take up the offer from the Bolte Liberal Government which was actively encouraging home ownership. 225 Lawrence Street Wodonga became the Stone family home. Les remained at Ariel Street for the next 5 years. The School Principal the legendary Bob Buchan was a great advocate for Les and foresaw his potential as a teacher, principal and community leader. Meanwhile Les and Pam nurtured a family – Terry Michael Stone was born on 2 June 1957. Theirs was a caring and loving family. One that went to Mass every Sunday, where neither parent was ever intoxicated or a swear word uttered notwithstanding Les towards the end of his life had an impressive cellar - they were not 'wowsers'. Poor and impecunious in every sense there was plenty of affection love and respect. Pam was a stay-at-home mum, a great cook, a homemaker and the 'rock' upon which Les relied. By all accounts and first-hand experience, he could be a difficult and inflexible man, a person of firm and unwavering opinion. He was also a person of death faith, compassion and empathy for the poor and outcast and a deeply committed husband and parent.
On 20 February 1962 tragedy struck with the stillborn birth of Pamela Mary Stone and the realisation that Pam's blood type and her negative RH factor as opposed to Les's positive RH factor would impede further children. There was no medical solution and surprised that Terry had survived. Les and Pam were devastated at the loss of their daughter. In the intervening period, Les won promotion to Pakenham Consolidated School in East Gippsland commencing 1963. The family moved into a school residence in Main Street Pakenham across the road from the school. Shane commenced his secondary education at St. John's de la Salle College in Dandenong which required a 34-mile round trip each day by train. Terry attended St. Patrick's Primary School in Pakenham. Tragedy struck again in 1964 with the stillborn death of Michelle Stone. Les and Pam came to the realization that there would be no more children of their own unless they were adopted. This was a challenge as Les was 46 years old and already had two children and other couples were deserving of priority. That year Les's dream of a daughter was realised when an old friend Dr Bill Grant from Wodonga contacted Les and Pam with an offer they couldn't refuse – a daughter born outside marriage and a consenting mother married with other children. Susan Ellen Stone was born in Wodonga on 9 January 1965 and was warmly and enthusiastically welcomed into the family still residing in Pakenham.
In 1967 Les gained promotion back in Wodonga. Les was appointed Principal of Bandiana State School and later as Deputy Principal at Wodonga West Primary School. The latter school was in close proximity to the family home on Lawrence Street. The family's financial circumstances were still very modest and it was decided that Shane would attend Wodonga High School rather than travel back over the NSW Victorian border to Aquinas College Albury, the senior school to St. Patrick's where he had commenced his primary education. Interstate secondary education at that time was complicated when it came to University entrance in a student's home state. Also, a state secondary education was affordable, private education was not when there were two more children who were yet to be educated. To put the financial position into perspective when Les died prematurely in 1974 aged 54 years he had not managed to pay off the housing commission home loan, fortunately, a death benefit assisted. Terry was initially enrolled at St. Patrick's CBC Albury which was short-lived and he transferred to Wodonga West Primary and later to Wodonga High School. Susan started at Wodonga West and later attended St. Bridget's in Albury. In time Les was promoted to Principal of Wodonga West Primary which coincided with his local government service when elected Councillor West Ward in 1967 (re-elected unopposed in 1970, 1971 becoming Mayor in 1973 (s. During his tenure as Mayor, he was released on full pay (approved by then Education Minister the Honourable Lindsay Thompson MP and later Premier) thus allowing Les and Pam to fulfil their Civic duties unrestrained by financial constraints. Wodonga West celebrated its 50th Anniversary in 2009. A special feature was made of Les's association with the school during those celebrations with Pam planting a commemorative tree and Shane delivering the keynote speech on the day of the celebrations. Following his return to Wodonga from Pakenham where Les had transferred for a promotion before returning to Wodonga on a further promotion Les re-established his strong network in the local migrant community. Bonegilla Migrant Reception and Training Centre (originally set up as a transit camp for WWII refugees) was a new home to many 'new Australians'. Les had a long history with Pam's support of helping new immigrants with language and settling them into their new environs. While a resident at Cornishtown Les had travelled regularly to the All Saint's Vineyard at Wahgunyah at the invitation of the Sutherland Smith Family to tutor the Italian vineyard workers. It was at Wahgunyah where the Stone's forged a strong link with the Franscicine family. The Stone family were imbued with a very mixed European culture (German, Italian and Sicilian, Croatian, Dutch, Ukrainian, Polish, Dutch, Belgian and Serbian to name the predominant groupings); home-made wine, sausages and salami made in some neighbour's backyard were the norms. The names Wok, Carlomagno, Schuller, Regner, Lazurko, Mueller, Schmidt, Colomberra, Van Bynder, Rutkowski, and Cheridichinko were as common as Smith and Jones. Les often adjudicated disputes in migrant families suspicious of the Australian court system - many had come from countries where the judicial system had been compromised and corrupted. Les was sufficiently proficient in a number of languages including Italian and as such fulfilled the role of a local 'counselari' and his decisions and adjudication carried weight and were persuasive. The same people turned to Les for help in framing tenders and correspondence - illiterate in their own language let alone English they were entirely dependent on his help and guidance. This early experience with migrants and refugees was later to impact positively Shane in his political roles. At home, the Stone family remained close-knit. Back in Wodonga between 1967 and 1969, the family went on long Sunday drives to places far afield as Mt. Beauty, Bright, Corowa, Wahgunyah, Yackandandah, Lake Hume, Myrtleford, Beechworth, Wangaratta and the Kiewa and Dartmouth Rivers. There were camping and fishing trips every school holiday. Christmas holidays were spent driving as far afield as Merimbula on the NSW south coast and further afield as both Les and Pam became more confident. Soon Coffs Harbour. Burleigh Heads, Currumbin, Coolangatta, Palm Beach, Mooloolaba (ultimately the family's preferred holiday destination), Maroochydore and Cotton Tree were added to the travel destinations. Every Christmas holiday the family became a little more adventurous and confident about selecting a new place to go. The highways were dotted with families camping out as they made their annual pilgrimages to New South Wales and Queensland beaches for the annual Christmas holidays. For years in second-hand cars of dubious reliability Les and Pam towed a trailer pitching a tent nightly along the way; 5 days there and 5 days back playing games of 'I see' and sing along, the most memorable in a Volkswagen Beetle without a radio. Les had this uncanny ability to pitch the tent at night over a bull ant nest on the long journey. This period is recalled by family members as among the most special and memorable in their lives.
Life was otherwise very predictable in the Stone home. Fish and chips Friday nights, Saturday afternoon matinee at the Wodonga Theatre (and a 1 shilling bag of lollies), Sunday Mass, Sunday roast, sitting as a family listening to the radio; Dad and Dave; Blue Hills; space shows and the Lone Ranger, walks up and down the main street of Wodonga and watching black and white TV in the Mates Store window in Dean Street Albury. A special treat was a night out at the Wodonga Drive in Theatre with takeaway. The Stones were among the last to get television in their street and for years persevered with black and white – 'sheer luxury' to coin a phrase. Many of their neighbours were long-term Housing Commission tenants; the Matheson, Woods, Warnse, Bruce, Paterson, Cruikshank, Oliver, Bishop, Shannon and Harrison families among them. Alex Harrison a former Marist brother and fellow teacher was close to Les and were a pallbearer at his funeral. Many were battlers struggling to pay off their first home as former housing commission tenants. The public housing estate where families of very modest means either rented from the State Government or were purchasing long-term was home to many working-class families who over time became the power base of both Les and Pam Stone. Pam experienced first-hand her neighbours' poverty and disadvantage. As a neighbour and later throughout her public life as the Lady Mayoress, Councillor and Mayor she had a reputation for her compassion and care for those less fortunate than herself. It is a constant theme of all the accolades paid to her in local media and recorded for posterity at Pam Stone Park where it is written:
"Pam gave compassionate and effective support to underprivileged people of Wodonga".
The appointment of Les as Deputy Principal and later Principal of Wodonga West Primary which serviced the housing estate were important in building both Les and Pam's electoral support. Les was elected as a Wodonga Shire Councillor for the West Riding in 1967. He would go on to become the last Shire President and the first Mayor of the Rural City of Wodonga on 30 March 1973. Les also became a member of the Victorian Country Party (forerunner to the National Party). Les had never been a member of a political party he had however been a supporter of the National Civic Council. This topic is dealt with in greater depth in Shane Stone's My Story. Les joined the Country Party with the encouragement of Parliamentary Leader of the Country Party George Moss MP who was looking for a successor in the seat of Murray Valley in the Victorian Parliament. Les had felt shunned by the Liberal Party in rural Victoria who appeared to him to be very self-aware of their social standing and elite schooling - there was also the deep-seated distrust of Catholics. Notwithstanding the active involvement of the Masons in the Country Party, a number reached out to Les. His performance in rural communities as the local teacher including at Cornishtown had been noticed. Pam was ambivalent towards the Country Party and when Les was defeated in his pursuit of pre-selection for Murray Valley in 1973 Pam expressed a sense of disappointment but also relief. However, she was not about to forget the humiliation of her husband the first Mayor of Wodonga. The failure of Les Stone to win endorsement notwithstanding the solid support of Party elders left many deeply upset and disaffected and in time the Liberal Party would displace the Nationals in North East Victoria. Passive withdrawal of support by key stakeholders and former supporters will always bring down a political party. Pam distanced herself from the Nationals despite her close continuing association with the legendary Honourable Keith Bradbury MLC and the Honourable David Evans MLC both members of the Legislative Council of Victoria. Four years later Pam at the urging of friends and supporters stood for and won the Council Ward Wodonga West Riding previously held by Les. Pam had inherited Les's network - Bob and Betty McLean (Betty would be the second woman onto Council), John Schubert OAM, Jean Whitla OAM, Andrew Rutkowski, Keith Bradbury, Ray Pollard, the Ewart family (Jeff, Monnie, Clarie and Cath), Cob Flowers, Howard Jones, Don and Pat Matheson were among those who cheered her on. Pat Matheson the next-door neighbour was also a teaching contemporary of Les at Ariel Street SS (later Brockley SS).
As was the case with Les she would hold the West Riding unopposed for her 15 years on Council from February 1977 to August 1992. Pam was the first woman ever elected to the Wodonga City Council. Pam was made a Justice of the Peace in 1978 and regularly sat in the Court of Petty Sessions Magistrates Court Wodonga. Pam served a term as the Deputy Mayor from August 1979 to August 1980. The following year she was defeated in her first tilt for Mayor by Councillor Les Boyes after a number of her colleagues were persuaded that Wodonga wasn't ready for a woman mayor. Betrayed by some councillors she considered friends and confidants it was a bitter blow that Pam carried with her for the remainder of her life. Public outrage was immense and the otherwise all-male Council were sent a message. Pam knuckled down with her famed determination and was elected Wodonga's 6th Mayor in August 1985 and served until August 1986 - she did not seek a second term. Pam had proved her point and given the role her best shot.
Pam had been appointed to the Albury Wodonga Development Corporation when first elected Mayor in August 1985 and served until 6 August 1986. She was considered a 'friend' of the Corporation in sharp contrast to a number of her council colleagues who also served as Mayor and members of the Corporation. John Macaulay, Rex Chamberlain and Harold Draper (the only other person to have served as both a Shire President and Mayor) had remained critics. The old issue of compulsory land acquisition had not faded and there were new battles to be fought over town planning, rates and the allocation of resources. For some Pam's ascendancy represented a continuation of Les Stone's legacy, policies and commitment to the Growth Centre and this did not sit well with some who had been on the Council for many years. Pam expressed ongoing frustration with a number of her Council colleagues and actively encouraged others to stand against incumbent Councillors with mixed results. Relationships had become fractured and strained in Council notwithstanding they had all shared in the enterprise of the transition of Wodonga from country town to city. Wodonga was a very different place from the 'struggle town' of the past. At one point there were three women on Council including Pam, Betty McLean and Valentina Gillard. The latter went on to be the second woman elected Mayor in 1989. Council elections were keenly contested by men and women alike and the range of candidates reflected the continuing diversity of Wodonga. In 1991 Pam sought election as Deputy Mayor and was defeated. Pam concluded she had run her race and prepared for retirement from Council - she declined re-election of the Chair of Council's Town Planning Committee. Pam's retirement coincided with her son Shane's ascendancy in Northern Territory politics. Her legacy was threefold - as a role model and champion for women taking their place in local government, staying the distance on the Albury Wodonga Growth Centre and championing the cause of post-secondary education on both sides of the Border.
Her work as a constituent politician matched her husband's and she is well remembered and regarded by those who sought her help, guidance and assistance. Throughout her public life, Pam encouraged and worked to see Shane elected to the Legislative Assembly of the Northern Territory. She travelled to Alice Springs to campaign for Shane in his unsuccessful first attempt to enter the NT Parliament in 1987 when he contested the seat of Sadadeen. Pam and her friend Jean Whitla door knocked and manned the Alice Springs booth all to no avail.
Jean Whitla had a 'Centralian' connection through her father the Rev Plowman who was a colleague of Flynn of the Outback. (The Sadadeen campaign is dealt with in detail under Shane Stone's My Story). When Shane subsequently went on to win the Darwin-based seat of Port Darwin in 1990 and 5 years later was elected Chief Minister of Australia's Northern Territory Pam expressed her intense pride in her son's achievements. In 2006 when Shane was conferred a Companion of the Order of Australia he cited as his inspiration his parents Pam and Les's commitment to public service. Post local government Pam started to travel again accompanied by the McLeans, Jean Whitla and Harold Mair AM the former Labor member for Albury. Harold a widower had been close to Les when on the Albury City Council and through the Catholic Church. Pam's commitment to education from preschool to post-secondary education had been a lifelong passion and she in time made a defining difference to what was on offer in Albury Wodonga. On 27 October 1994, she was named by Wodonga Technical and Further Education College as a Friend of the College. In 2010 Wodonga City Council dedicated parkland to mark her contribution. The signage reads:
'Pam Stone OAM Wodonga's first female councillor (1977) and mayor (1985), is recognised among the most important centenary pioneers of Wodonga. Pam was married to Les Stone also a Mayor of Wodonga. Pam gave compassionate and effective support to the underprivileged people of Wodonga. She had a profound input in establishing Post-school education in Wodonga and Albury'.
in 2009 the Wodonga City Council named a park to honour Pam's local government service. Simply named The Pam Stone Park It was somewhat unprecedented to name a park after someone still living however the decision was widely applauded and reported on positively as an Australian first. An adjoining parkland is named for Les Stone the first Mayor of the City and a former Councillor for West Ward. Both parklands intersected Lawrence Street where the Stone family lived and House Creek in Wodonga West where the Stone children played. The Wodonga West SS where Les was Principal overlooks both parks. The locations and dedication of the two parks are rich with the symbolism of what both Pam and Les contributed to Wodonga. The Les Stone Park in Wodonga West is where new citizens swear the oath of allegiance to Australia. They are reminded of a civic leader who welcomed all, worked closely with migrant families and made a virtue of cultural diversity in building a new Australia.
Between them, Les and Pam played a defining role in the history and development of Wodonga City. In the Centenary of Federation 2001 (27 years after Les's death in 1974) Les and Pam were named in the Border Morning Mail ('A Toast to 10 of Our Finest' ) as among the top 10 pioneers over the preceding 100 years in the Albury Wodonga region. The inscription beneath Pam's official portrait reads:
"Leaders in the field of Tertiary Education in Albury - Wodonga say that Pam Stone had a huge influence on education in both cities for more than 20 years. In the late 1970's she was actively involved in the Albury Wodonga Post Secondary school education Co-ordination committee; the Government's official committee of post-school education and an active member of the Upper Murray Regional TAFE board. She was instrumental in those days in cajoling and inspiring people at all levels to realise that Wodonga was a city going somewhere and at that time had inadequate post-secondary education facilities. When TAFE Institute at Wodonga was established she was a friend and a supporter who influenced the direction and achieved results. She is remembered with great pride by the academics of Wodonga for her achievements in the development of education in this City. Pam became a City Councillor in 1976 – the first woman to be elected to the Wodonga council. She became the first woman Deputy Mayor and first woman Mayor. She accepted a Federal Government appointment to a task force headed by Justice Nagle to investigate the establishment of a University at Albury Wodonga. She was also a founding member of the Albury Wodonga Anti-Cancer Council. She was awarded an Order of Australia Medal for her services to education and the community. Pam was also the governor of the committee which established Wodonga's first Kindergarten in Stanley Street".
Pam has conferred the Medal Order of Australia on Australia Day 26 January 1994. Her citation read:
"For service to local government and the community".
Pam's achievements were many - the obstacles she overcame in life at times seemed insurmountable. Her education had been relatively limited with no opportunity or inclination to pursue a higher education yet she became the acknowledged champion of post-school education and training in Albury Wodonga. Pam's recurring ill health and the death of three children, Pamela and Michelle stillborn and Terry's tragic murder in East Timor in 2001 took their toll. Pam was widowed at 44 years and lost the opportunity to grow old with a man she dearly loved. Yet through it all, she proved herself a powerful advocate and role model for women. It seems incredible that up until 1976 (Wodonga having been declared a Shire 100 years previously in 1876) the Shire and later City had never had a female Councillor. It was not an easy road on Council as she would often reflect:
"A woman has to be twice as smart as a man to get on in that place".
The aspiration of Pam to become Mayor was frustrated along the way but her perseverance and widespread public support proved formidable as her detractors bowed to the inevitable. Throughout Pam Stone proudly described herself as a stay-at-home mum and a housewife who played her part in building a community. Pam left Council in 1992 after 15 years a little bitter and fed up. Public life takes its toll on all who contribute and Pam felt she had run her race. A number of her protagonists remained, however, she was no longer the only woman on Council and a woman Mayor is now the norm rather than an exception. Pam subsequently sold the family home in Wodonga and moved to Albury to be closer to her son Terry who was living at the time. Her daughter Susan lives and works in Adelaide and her son Shane lives in Darwin and Brisbane. Pam spent the remainder of her life determined to die in her own home. She was an occasional correspondent in local media and never lost her passion for the future of Albury Wodonga. Pam was full of advice for her son Shane during his tenure as Chief Minister and later Federal President of the Liberal Party of Australia. Pam famously pulled Shane out of a Cabinet meeting in Darwin to give him some advice on a particular issue. She was an avid reader of the Australian Newspaper and watched Sky TV before switching to the BBC World Service at night. Pam remained well-informed, full of advice and never took a backward step. Her determination defined her. Her love for her family knew no bounds. Her passion for Albury Wodonga and advocacy for local government as being closest to the people were unrelenting. She was a real pioneer of her time, a woman, mother, wife and stay-at-home mum and she did all that. Pam Stone died as she lived. Hear Pam in her own words speak a little about her life's journey in an ABC interview, click to play.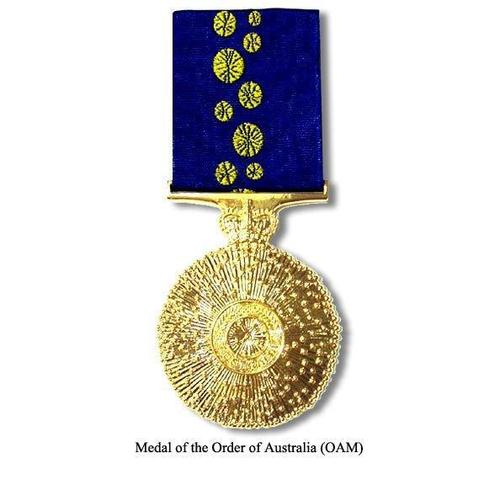 Pam Stone's ashes were interned at Wodonga Cemetry alongside her son Terry and husband Les on 14 October 2022.
For further documents and images relating to Pam Stone, her life and times search under Stone Family in Australia by name (Devine and Stone) and or Collingwood and Wodonga. A selected number of images and documents have been cross-referenced in the above text - simply click on the blue-coloured link and then return to the original text.
---
Next: Councillor Les Stone JP